Lil Dragons Age 4 - 7yrs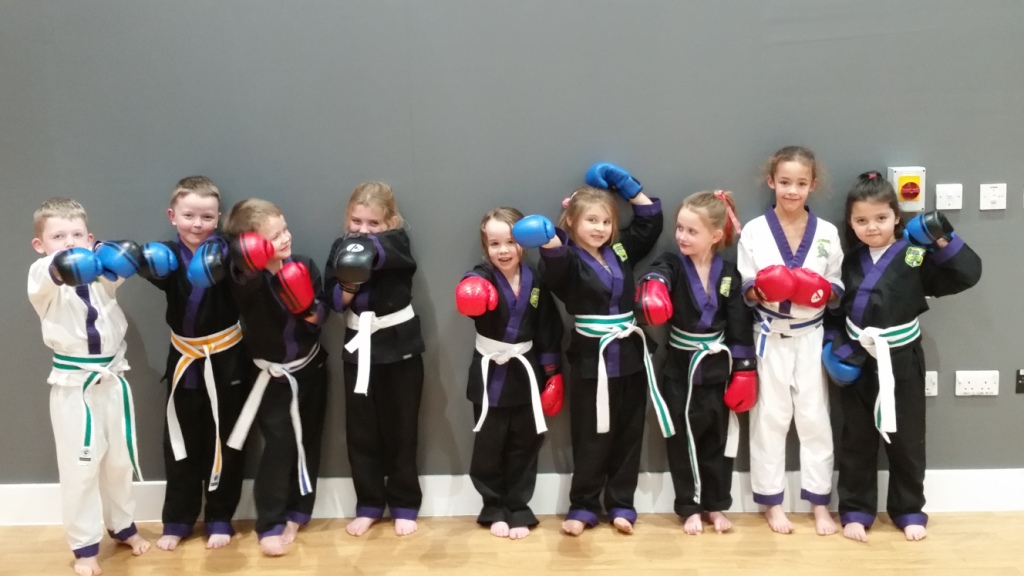 By starting young, children are equipped with invaluable skills that stay with them forever. From increased respect and self discipline to improved confidence, fitness and team skills. Martial Arts such as Taekwon-Do can shape a child's character and help them take life in their stride.
Parents can be secure in the knowledge that their children are training in a safe, regulated environment with a structured syllabus taught by fully qualified, insured and DBS cleared instructor.
Our Lil Dragon programme includes a structured syllabus that covers life skills and danger awareness, based around actual Taekwon-Do. We do not teach your child to hurt others. Through fun activities and role playing games, your child will learn how to deal with strangers, bullies and emergencies, whilst building their self awareness and confidence at every stage.
Research has shown that:
1 in 4 school children are overweight.

A large percentage of children rarely achieve the levels of activity required to maintain a strong heart and lungs.

We hope to help reverse this situation by offering children the opportunity to be active whilst learning the dynamic art of Tae Kwon Do in a safe and fun environment.
Frequently Asked Questions:
Q. What should my child wear to their first session?
A. Any loose comfortable clothing they can move freely in, e.g. tracksuit bottoms or shorts and a T-Shirt.
Q. Does my child require any special equipment?
A. No. Just a small bottle of water.
Q. Can I watch my child take part?
A. Of course parents are more than welcome to watch from the back of the class. All we ask is that noise is kept to a minimum so as not to distract the students during the lesson.
Q. Does Martial Arts training make a child aggressive?
A. We teach a practical, responsible self defence programme. Children learn that martial arts is not about violence but about developing skills they can use safely in a tough situation. Any aggression the child brings in to the program usually disappears with continued training and increased self-esteem. Also, we recite the Student Oath and Six tenets at the end of every class and discuss their meanings and applications.
Q. How long will the course last
A. We don't run our schools as a series of courses, we teach on a continual basis throughout the year.
Finally
We always make sure that each session is fun and informative, the instructors are especially chosen for their abilities to help promote success and improvement for the individual.