Children Age 8+ years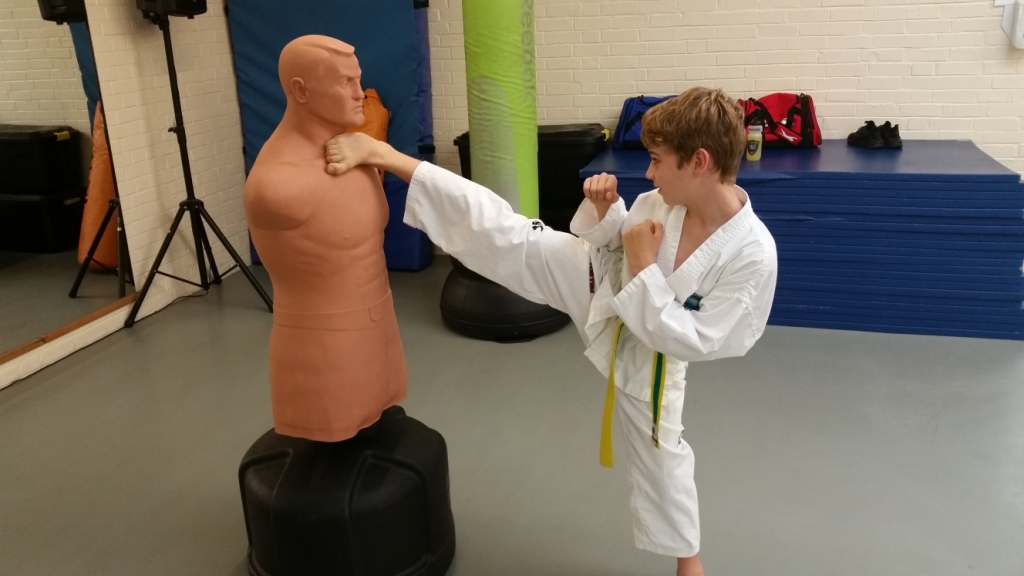 An excellent opportunity for youngsters to spend some of that never ending energy and learn martial arts skills and disciplines that they can carry with them through their life.
The age range of the children's classes is 8 + years.
As well as self defence skills, martial arts can help your child develop self confidence, co-ordination and discipline. 
Juniors learn the same skills as the adults and a typical class includes:
Warm up exercises

Stretching

Kicking techniques

Hand techniques

Grappling techniques
Techniques are learnt and practiced with a partner using focus pads for sharp precision techniques and kick shields for more powerful techniques.
Students are graded when they reach the appropriate level and classes are suitable for complete beginners.
Book your introductory class and give it a go. Wear something loose and comfortable.